Contact
Claudia Steinhoff
Director, Europe and Africa Communications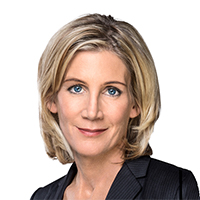 Adient showcases lightweight solutions for future seat generations
Frankfurt am Main, Germany, September 13, 2017 – The search for new lightweight solutions is one of the most important drivers in the automotive industry. At the International Motor Show (IAA) 2017 Adient (NYSE: ADNT), the world's leading automotive seating supplier, is showcasing many technologies with alternative materials and composites that can effectively reduce vehicle weight without compromising passenger comfort.
Over the past ten years Adient has reduced the weight of its vehicle seats by 20 to 30 percent. In addition, Adient has a goal to reduce the weight of standard structures for seating systems to less than 10 kilograms by 2020. Adient's weight reduction strategy will be achieved with a multi-material approach that will balance the proportion and optimize use of lightweight materials such as glass or carbon fiber–reinforced plastics, magnesium, high-strength steel or aluminum in the seat.
Dr. Detlef Juerss, Vice President Engineering & Chief Technical Officer at Adient, said: "Car seats will increasingly become multi-function supports with a wide range of electronic adjustments and technical equipment. The challenge for our developers is to combine this aim with weight reduction – and of course, these seats must meet our highest safety and quality standards."
RECARO Product group: The roots of lightweight construction lie in motor sport
As an Adient brand, RECARO Automotive Seating is a special technological driver for light-weight seat construction. "RECARO's roots lie in classic motor sport," said Juerss. "Because of this, lightweight construction is firmly anchored in the brand's DNA." At this year's IAA, Adient will be exhibiting the new RECARO Performance Seat Platform (RPSP), which with its lightweight construction fulfills higher safety standards and offers passengers greater com-fort and increased functionality for the same weight in comparison with earlier generations of RECARO seats. The version for the Luxury Premium Performance Segment also innovatively integrates a visible lightweight carbon fiber fabric. A slim seat contour not only underlines the lightweight character, but also increases the seating comfort and leg room of passengers in the rear seat.
"A further advantage with this is the very low hip point of RECARO seats," said Juerss. "This characteristic is not only important in motor sport. For electric vehicles with large batteries installed in the floor, a seat architecture with low block dimensions is vitally important. Even now, the RECARO Performance Seat Platform has the smallest block dimensions on the market."
Magnesium for strong, lightweight seat structures
A current example of the multi-material approach to weight reduction that Adient is show-casing at this year's IAA is a lightweight seat structure made from die-cast magnesium. "Magnesium is the lightest of all structural materials, 75 percent lighter than steel and 33 percent lighter than aluminum," said Juerss. Magnesium also offers good structural stability, which makes it very interesting for some applications.
"Because of this, the Adient seat structure has a very good strength-to-weight ratio, flexible construction possibilities and very good dimensional stability."
Front seats with composite elements
Adient is also exhibiting a glass fiber–reinforced plastic front seat backrest concept at the IAA. "In this case, a weight reduction of up to 30 percent can be achieved with the use of a composite structure," said Juerss. With a slim, fully modular design, the backrest is suitable for all seat platforms and at the same time provides more room for passengers and very high passenger protection.
"The glass fiber-reinforced plastic backrest is a good example of how we do not view light-weight construction in isolation. With improved component geometries we are able to in-crease passenger comfort even further. This starts with ergonomic seat shapes and continues in the form of slim seat structures, which give passengers considerably more space and leg room," said Juerss.
Lightweight rear seats with great user-friendly flexibility
Comfort and lightweight construction are also combined in the flexible seats for the 2nd row displayed by Adient. Thanks to integrated safety belts and rails recessed into the floor, the entire rear seat can be flexibly moved, according to space requirements. The use of aluminum and high tensile steel enables a weight reduction of up to seven kilograms in comparison with comparable rear seats.
"We mainly achieve this enormous weight reduction by means of improved component geometries, which allow increased strength and stability with less use of material," said Juerss. By using an innovative choice of materials and optimal construction design, Adient offers a flexible and user-friendly complete seat.
Adient will present all of its technical developments to the public at its press conference at 10:30 on 13 September at the 67th International Motor Show (IAA) (Hall 5.1, B24).
The leading trade fair will take place from 12 to 24 September 2017 in Frankfurt. It is open to media and industry representatives from Tuesday 12 September to Friday 15 September. The IAA is also open to the public from Saturday 16 September to Sunday 24 September. You will find more information at www.iaa.de.
For additional information as well as photos and videos, please visit our website: adient.com/autoshows
About Adient:
Adient is a global leader in automotive seating. With 75,000 employees operating 230 manufacturing/assembly plants in 33 countries worldwide, we produce and deliver automo-tive seating for all vehicle classes and all major OEMs. From complete seating systems to individual components, our expertise spans every step of the automotive seat making pro-cess. Our integrated, in-house skills allow us to take our products from research and design all the way to engineering and manufacturing – and into more than 25 million vehicles every year. For more information on Adient, please visit adient.com.