With offerings ranging from premium to mid-market segments, our commercial vehicle seating systems and solutions are designed with the same superior standards found in our passenger seats. Which makes fleet owners just as happy as everyday drivers.
Designed for
durability: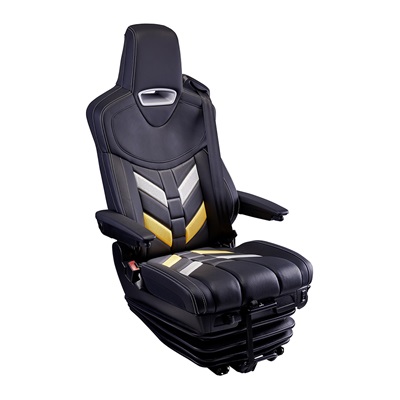 Commercial vehicles are built for the long haul. So are our seats. From the strong metal structures to the precise, even stitching, every component in our seating systems is designed to last. Whether it's analyzing how they hold up while piling on miles of rugged use or testing their suspension capabilities across rough road conditions, we work hard to ensure our seating products work hard – and withstand the demands of the job.
Ergonomic
excellence: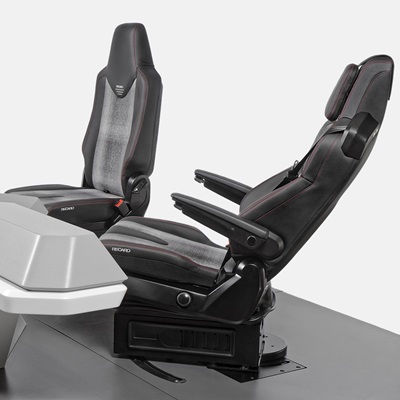 For commercial drivers, comfort and ergonomics are critical and seats engineered to reduce fatigue aren't an option – they're a necessity. That's why we deliver products that improve cabin conditions, enhance comfort and sustain driver health. Vertical and horizontal damping reduce stress from vibrations on the highway, while our structures and foam cushioning support good driving posture to eliminate muscle aches and pain. Besides ensuring comfort and ease of use, our ergonomic design increases safety. Our products are designed to support and protect drivers' bodies under all conditions.
A cost-competitive leader: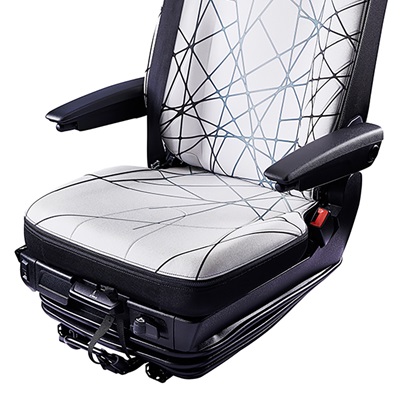 At Adient, we take pride in offering our high-performing products at a competitive price. How? Our standard components, modular designs and world-class operating system save us time and materials but at the same time allow for market-tailored developments. And our global network enables efficient and economical manufacturing, reducing internal expenses and external rates. This ultimately cuts your costs, making our professional seating the affordable, high-quality choice for commercial fleets.