Adient EMEA certified as Top Employer 2023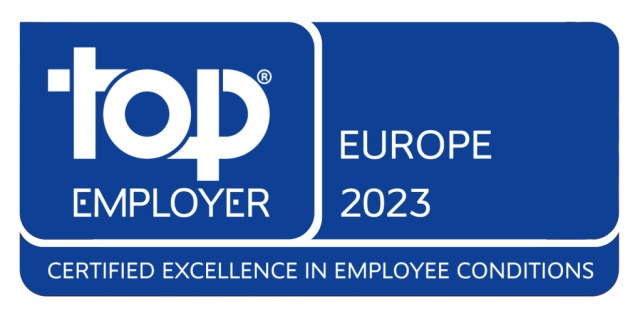 Burscheid (Germany), 17 January 2023 – Adient, a leading supplier of seating systems for the automotive industry, has been certified as a "Top Employer 2023" with its EMEA organization.
25 plants of the automotive seating supplier participated in the assessment process, including locations in the Czech Republic, Hungary, Northern Macedonia, Romania, Serbia, and Poland. All plants were assessed by the renowned Top Employer Institute in six HR domains, consisting of 20 topics, for example, People Strategy, Work Environment, Talent Acquisition, Learning, Diversity and Inclusion, and Wellbeing.
Nebahat Gueler, Vice President HR Adient EMEA: "The Top Employers certification is a recognition of our commitment at Adient to an inclusive and positive working culture, which we want to continuously develop and sustain. This is a particular challenge given the dynamic market environment of the automotive sector, in which we are constantly confronted with external difficulties and changes. The certification is a confirmation of our efforts and, at the same time, a motivation towards our goal of being a top employer."
About Adient:
Adient (NYSE: ADNT) is a global leader in automotive seating. With 70,000+ employees in 30 countries, Adient operates more than 200 manufacturing/assembly plants worldwide. We produce and deliver automotive seating for all major OEMs. From complete seating systems to individual foam, trim and metal components, our expertise spans every step of the automotive seat-making process. Our integrated, in-house skills allow us to take our products from research and design to engineering and manufacturing — and into millions of vehicles every year.
For more information, visit www.adient.com.