Adient receives "Best in Class" Excellence in Supplier Diversity Award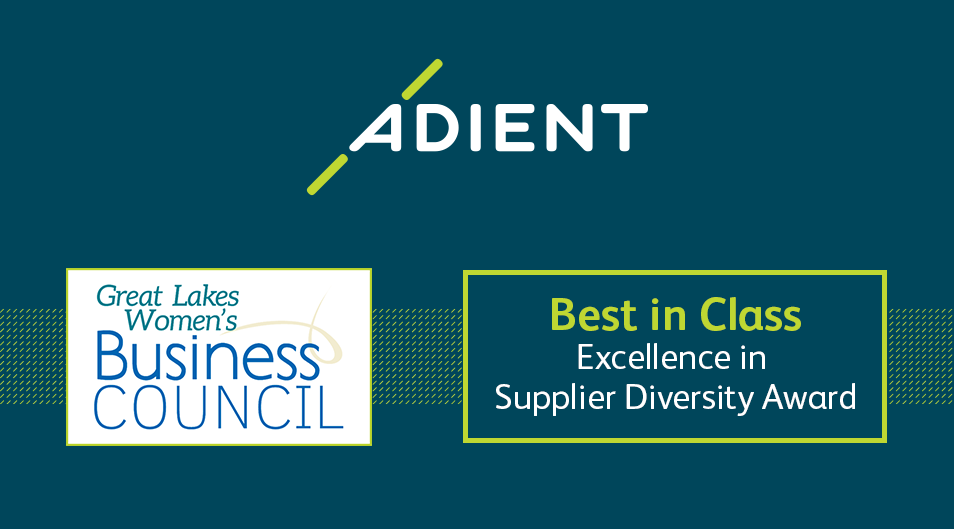 Adient recently received the Excellence in Supplier Diversity Award in the "Best in Class" category from the Great Lakes Women's Business Council (GLWBC). "Best in Class" represents the highest level of the award. The award recognizes Adient for excelling in all categories surveyed, including Women-owned Business Enterprise (WBE) spend, WBE capacity building, corporate integration of supplier diversity and advocacy of women-owned businesses.
Razzaaq McConner, Adient's vice president of purchasing, Americas, accepted the award on Adient's behalf at the GLWBC's Women's Business Conference on September 28.
"Thank you to the GLWBC for this extraordinary honor," said McConner. "Adient is deeply committed to supplier diversity and this award is a reflection of the dedication we have to supporting women's business enterprises."
The award is the latest in a series of industry awards for Adient, including:
Top 100 Corporation by Women's Enterprise Magazine
America's Top Corporations by Women's Business Enterprise National Council
2022 Platinum Top Global Supplier Diversity & Inclusion Champion by WEConnect International
Congratulations to Razzaaq and the entire Adient purchasing team!