Adient signs cooperation agreement with H2 Green Steel to further advance its sustainability strategy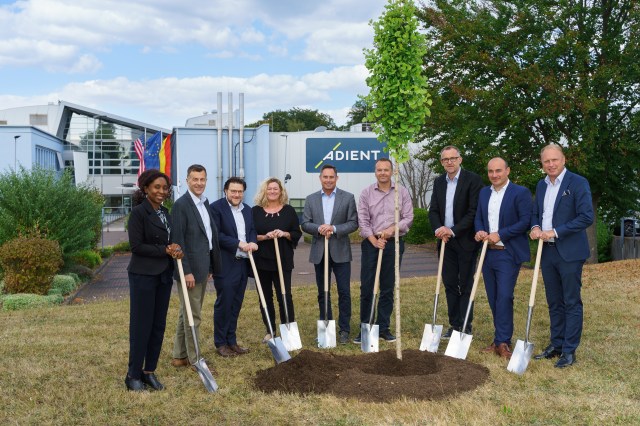 On September 1, Michel Berthelin, executive vice president Adient EMEA, and Henrik Henriksson, CEO of Swedish steelmaker H2 Green Steel, signed an agreement to supply fossil-free steel with a low carbon footprint from 2026 on and subsequently use it in Adient's metal products.
The decision to shift parts of the steel volume sourced for production to fossil-free steel is an important part of Adient´s sustainability strategy. Steel from H2 Green Steel is produced with up to 95% less CO2 emissions compared to conventional steel production. The company achieves this by replacing coal with green hydrogen in production and by the use of electricity from non-fossil sources. This also reduces indirect emission in Adient´s supply chain as well as the environmental impact of the raw materials processed.
"As a company, we are committed to the Science Based Targets Initiative, a collaboration between leading global institutions to set a science-based climate target," explains Berthelin. "We also support the Carbon Disclosure Project, which helps companies and cities to understand and disclose their environmental impacts. The decision to shift parts of the steel volume sourced for our production to a steel with low carbon footprint is part of our sustainability strategy. It is our goal to reduce emissions at our production sites that are caused directly by our own sources or indirectly by our energy suppliers by 75% by 2030. In parallel, we aim to reduce emissions along our supply chains by 35% over the same period. In doing so, Adient actively fosters the industry's transformation toward a more responsible use of natural resources."
If you would like to know more about the Science Based Targets Initiative and Carbon Disclosure Project, please visit https://sciencebasedtargets.org/ and https://www.cdp.net/en/