Contact
Mary Kay Dodero
Director, Global Corporate Communications and Americas Region Communications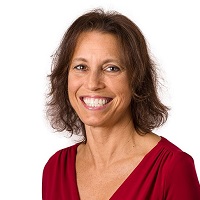 Adient continues to dominate seat quality category in J.D. Power's 2018 China Initial Quality Study
SHANGHAI, April 11, 2019 — Adient (NYSE: ADNT), a global leader in automotive seating, today announced that its China operations received 21 awards in the seat quality category of J.D. Power's 2018 China Initial Quality Study, more than any other seating supplier. Adient ranked highest in eight segments of the seat quality category and among the top three suppliers in 13 segments. This follows Adient's previous total of 14 awards across 10 segments in the 2017 study.
"Adient maintains a relentless focus on ensuring customer satisfaction, an effort validated by this recognition from J.D. Power of our continued quality leadership in China," said James Huang, vice president, APAC at Adient. "We will continue striving to provide our automaker customers with seat products offering high levels of quality and craftsmanship that will delight consumers."
Highlights of the rankings:
Yanfeng Adient Seating ranked highest in six segments: Compact Upper Car, for its Kia K2 seats; Large MPV, for its Buick New GL8 seats; Midsize Car, for its Buick Excelle GX seats; Midsize Basic Car, for its Skoda Rapid seats; Midsize MPV, for its Volkswagen Touran L seats; and Midsize Upper Car, for its Buick LaCROSSE seats
Hefei Adient Yunhe Automotive Seating ranked highest in the Small SUV segment for its JAC Refine S3 seats
Chongqing Yanfeng Adient Automotive Components ranked highest in the Compact SUV segment, for its Changan CS55 seats
Headquartered in the U.S., J.D. Power is a global leader in consumer insights, data, and analytics, providing automotive manufacturers and suppliers with quality and satisfaction information summarized from consumer feedback.
The 2018 China Initial Quality Study measures new-vehicle quality by examining problems experienced by owners within the first two to six months of ownership in two categories: design-related problems and defects/ malfunctions. The overall initial quality score is determined by problems reported per 100 (PP100) vehicles, with a lower number of problems indicating higher quality.
######
About Adient:
Adient is the global leader in automotive seating. With 85,000 employees operating 214 manufacturing/assembly plants in 32 countries worldwide, we produce and deliver automotive seating for all vehicle classes and all major OEMs. From complete seating systems to individual components, our expertise spans every step of the automotive seat making process. Our integrated, in-house skills allow us to take our products from research and design all the way to engineering and manufacturing — and into more than 25 million vehicles every year. For more information on Adient, please visit adient.com.