Contact
Ronan Hand
Director, APAC Communications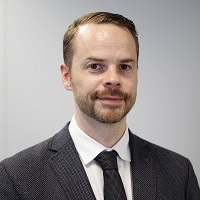 Adient's China joint ventures dominate seat quality category with 14 awards in J.D. Power's 2017 China Initial Quality Study
SHANGHAI, China, June 5, 2018 – Adient (NYSE: ADNT), the global leader in automotive seating, today announced that its China joint ventures were recognized with a total of 14 awards in the seat quality category of J.D. Power's 2017 China Initial Quality Study. Through its joint ventures, Adient ranked highest in more segments of the seat quality category than any other supplier, taking first place in five segments—Compact Upper Car, Midsize Basic Car, Midsize Car, Large SUV and Midsize Luxury SUV—and ranking among the top three suppliers in 10 out of 13 segments.
"We are honored to receive such broad recognition from J.D. Power for quality leadership in China's automotive seating industry," said Jim Pastor, vice president of Quality at Adient. "Quality assurance is a fundamental business practice at Adient and these awards validate the continuous efforts throughout our China operations to deliver outstanding seating quality while fulfilling the highest standards of safety, functionality and comfort."
"Car buyer satisfaction is an overarching aim that Adient shares with the automakers we supply," said James Huang, vice president of APAC Seating at Adient. "It benefits us as much as our OEM customers, because by ensuring excellence in quality and customer satisfaction we safeguard our long-term sustainable growth. We will continue striving to exceed customer expectations by manufacturing seating products with world-class levels of quality and craftsmanship."
The following are highlights of the rankings:
Yanfeng Adient Seating (YFAS) took first place in the Compact Upper Car segment for the seats it provided for the Kia K2 and first place in the Midsize Basic Car segment for its Volkswagen Santana seats. In the Large SUV segment, YFAS won first place with its Buick Envision seats, followed by Changsha Adient Automotive Components in second place with its Jeep Cherokee seats. Among other awards, YFAS also won second place in the Midsize SUV segment for its Mazda CX-5 seats.
Chongqing Yanfeng Adient Automotive Components won first place in the Midsize Luxury SUV segment for the seating products it provided for the Volvo XC60, also ranking second in Compact Luxury Car segment for its Volvo S60L seats.
In the Midsize Car segment, Guangzhou Dongfeng Adient Automotive Seating was awarded first place for the seats it provided for the Nissan Sylphy.
Three of Adient's other China joint ventures—Changchun Faway Adient Automotive Systems, Beijing Adient Automotive Components, Shenyang Jinbei Adient Automotive Components—ranked among the top three seat suppliers in the Midsize Upper Economy Car and Compact Luxury SUV segments.
Headquartered in the U.S., J.D. Power is a global leader in consumer insights, data, and analytics, providing automotive manufacturers and suppliers with quality and satisfaction information summarized from consumer feedback.
The 2017 China Initial Quality Study measures new-vehicle quality by examining problems experienced by owners within the first two to six months of ownership in two categories: design-related problems and defects/ malfunctions. Specific diagnostic questions are included in eight problem categories: interior; exterior; engine/ transmission; driving experience; features/ controls/ displays; seats; audio/ communication/ entertainment/ navigation; and heating/ ventilation/ air conditioning. The overall initial quality score is determined by problems reported per 100 (PP100) vehicles, with a lower number of problems indicating higher quality.
In its 18th year as an annual study, the 2017 study is based on evaluations from 23,993 owners of new vehicles purchased from September 2016 and May 2017. The study includes 251 different models from 68 different brands. The study was fielded from March through July 2017 in 67 major cities across China.
About Adient:Adient is the global leader in automotive seating. With 85,000 employees operating 238 manufacturing/assembly plants in 34 countries worldwide, we produce and deliver automotive seating for all vehicle classes and all major OEMs. From complete seating systems to individual components, our expertise spans every step of the automotive seat making process. Our integrated, in-house skills allow us to take our products from research and design all the way to engineering and manufacturing – and into more than 25 million vehicles every year. For more information on Adient, please visit adient.com.