Contact
Ulrich Andree
Director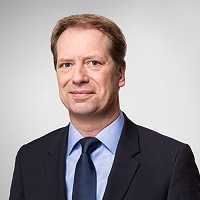 New sales and distribution joint venture for Recaro performance aftermarket seats in China
Premium automotive accessory products are increasingly in demand in China. Recaro Automotive Seating, Adient's premium brand and the world's leading manufacturer of performance car seats, is addressing this development with a strategic partnership. In the first quarter of 2018, a new joint venture in China will commence operations, supplying the country's aftermarket with Recaro performance seats.
Shenzhen City, China, February 8, 2018 – Adient (Shenzhen) Performance Seats Co., Ltd. will be headquartered in Shenzhen, China. The partners in the sales joint venture are Adient Asia Holding (50.01 percent share) and Shenzhen Csema Tech Co., Ltd. (as 49.99 percent partner). The company will supply Csema's approximately 150 individualization and accessory dealers across China with Recaro performance seats.
"After analyzing the development of the according sector in this growth market, in 2016 we began an intensive search for potential distribution partners," says Martin C. Klein, head of Recaro Automotive Seating and member of the Board of Directors of the new joint venture. "Today we are pleased to announce a partnership with Shenzhen Csema Tech Co., Ltd. whose comprehensive dealer network will offer enthusiasts in China a reliable, high quality channel to purchase the industry's best automotive seats."
Although the Chinese car accessories and individualization market is yet to unfold its full potential compared to markets such as Europe and Japan, the company anticipates growth potential. "Already today we notice a strong demand for premium accessory products for the vehicle interior," says Klein. "While Recaro is well-known as a brand name for performance seats among enthusiasts in China, our aim is to significantly increase brand awareness and presence in the premium and luxury segments."
As a first step, seats for the Chinese market will be imported from Recaro Automotive Seating's headquarters in Kirchheim/Teck, Germany, and Higashiomi, Japan. The focus will initially be on the successful Recaro models Sportster CS and Cross Sportster CS. Both fulfill the mandatory specifications of the China Compulsory Certificate (CCC) for imported products. In addition, the racing shell portfolio of Recaro Automotive Seating, which is also homologated in accordance with the requirements of the FIA (Féderation Internationale de l'Automobile), and the Japanese Recaro racing shell SR-7 SK100 will be offered in China.
Regulatory approval of the Chinese authorities for legal registration of the joint venture is expected by the end of February 2018.
The city of Shenzhen has a population of 12 million and is considered one of the fastest growing cities in the world.
About Recaro Automotive Seating:
Recaro Automotive Seating is the premium brand of Adient. At seven locations in Germany, Poland, Slovakia, Japan, Mexico, and the USA, we design, manufacture, and market complete seats representative of our core competencies of design, ergonomics, craftsmanship, robustness, lightweight construction, and first-class workmanship, under the brand name Recaro. Recaro Automotive Seating consists of two units: While Recaro Performance Car Seating offers passenger car seats for OEMs and the aftermarket, Recaro Commercial Vehicle Seating focuses on commercial vehicle seats in the OEM and aftermarket segments. Recaro Automotive Seating uses the brand Recaro under a license of the Recaro Holding. For more information, please visit recaro-automotive.com.
About Adient:
Adient is a global leader in automotive seating. With 85,000 employees operating 238 manufacturing/assembly plants in 34 countries worldwide, we produce and deliver automotive seating for all vehicle classes and all major OEMs. From complete seating systems to individual components, our expertise spans every step of the automotive seat-making process. Our integrated, in-house skills allow us to take our products from research and design all the way to engineering and manufacturing – and into more than 25 million vehicles every year. For more information on Adient, please visit adient.com.
Adient (Shenzhen) Performance Seats Co., Ltd.(
3

)