Contact
Claudia Steinhoff
Director, Europe and Africa Communications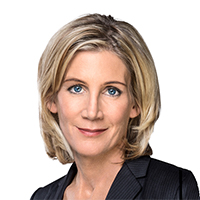 Adient presents individual design options and comfort solutions for vehicle seats
Differentiation through interior design and craftsmanship
Frankfurt am Main, Germany, September 13, 2017 – Adient (NYSE: ADNT), the world's leading automotive seating supplier, is presenting many new product solutions for individual vehicle seating systems with increased comfort at the International Automotive Exhibition (IAA) 2017. The portfolio ranges from original design ideas to high-quality comfort technologies that enable automakers to provide individual differentiation features for their models.
Car buyers are increasingly requiring individual designs and alternative forms of craftsmanship. At the same time, occupants in all vehicle segments want comfortable seating solutions. This creates a growing market in which automakers have the possibility of differentiating themselves from competitors through design.
"As the world's largest supplier of vehicle seats, Adient offers automakers a wide range of materials, uniquely appealing surface structures and innovative comfort technologies to precisely tailor their vehicle models to particular target groups," said Andreas Maashoff, Director Industrial Design & Craftsmanship at Adient.
Simply remove and replace seat covers
Among these options are Adient's removable seat covers, which can be easily exchanged and cleaned thanks to an integrated zipper fastener. As well as protecting the seats from dirt and stains, the removable covers help to individualize the vehicle. Because of these properties, the seat covers are especially attractive to vehicle segments demanding high level of personalization.
"It's important to give users the feeling they're in 'the uniquely tailored' vehicle, which is considerably easier with the use of exchangeable seat covers. In addition, the seat covers increase the level of cleanliness and hygiene in the vehicle," said Maashoff.
To enable such technology, Adient has developed unique fabric print design system, enabling automakers to test new designs and colors not only in small batches and limited editions, but also in large-scale series production.
Innovative light-emitting fabric personalization solutions
With the newly developed LED lighting technology for fabric surface, Adient is showcasing at the IAA innovative options for uniquely individual interior design effects, while providing premium ambiance to the overall interior. Adient's UV-enabled fabric illumination technology enables a new freedom of design on seating and interior surfaces, using UV light
source to glow in dark environment. Any printable design can be implemented – an impressive effect that can be used both as a permanent ambience solution as well as to "welcome" occupants to the vehicle.
Another creative solution is Adient's illumination-embedded fabric, where thin LED light source is combined with its ink-jet printed process to provide uniquely personalized design pattern for OEM brand or a model. This technology can be functional as well as decorative, adding yet another innovative solution to differentiate product appeal in a highly competitive market today.
Innovative processing for high-quality leather surfaces
At the IAA 2017, Adient will exhibit new design trends and processing technologies for the premium segment. With 3D CNC sewing technology, the automotive supplier has developed a production technology for leather and artificial leather seats, which despite its economical production creates the impression of high-quality, hand-made premium surfaces. For this, the surface materials are produced with a semi-automated CNC sewing process that also allows high-quality decorative seams and sophisticated 3D modelling.
This production method can be combined with other Adient design technologies such as leather perforation for the creation of unique surface designs. Programmable needles can produce almost any pattern in the leather. In addition to individual design options, this also increases the comfort of the seats, as it allows the heating and cooling to work more effectively.
Soft Back-Panel combines lightweight construction and sophisticated surfaces
With its newly developed Soft Back-Panel, Adient demonstrates that lightweight construction can be combined with a high-quality appearance and feel for sophisticated yet economical solution for front seat back finish. The Soft Back-Panel can be flexible in adapting fabric, vinyl as well as with leather for surface cover and saves up to 500 grams of weight. Due to its leaner package construction, the Adient Soft Back-Panel also increases the amount of legroom for rear passengers.
Versatile options with adaptable rear seats
Adient's flexible seats for the 2nd row combine comfort with lightweight construction. Thanks to the integrated safety belts and the rails recessed into the floor of the vehicle, the entire back seat can be flexibly moved, depending on space requirements. The use of aluminum and steel enables a weight reduction of up to 7 kilograms in comparison with comparable rear seats.
Understanding consumers and identifying trends
Adient's product development is backed by a wide range of consumer and market research. "Successful suppliers of vehicle interiors must identify and understand the future behavior and wishes of drivers," said Maashoff. "Only in this way can we help automakers to market vehicles with precisely right contents for the consumers."
Adient will present all of its technical developments to the public at its press conference at 10:30 on 13 September at the 67th International Motor Show (IAA) (Hall 5.1, B24).
The leading trade fair will take place from 12 to 24 September 2017 in Frankfurt. It is open to media and industry representatives from Tuesday 12 September to Friday 15 September. The IAA is also open to the public from Saturday 16 September to Sunday 24 September. You will find more information at www.iaa.de.
For additional information as well as photos and videos, please visit our website: adient.com/autoshows
About Adient:
Adient is a global leader in automotive seating. With 75,000 employees operating 230 manufacturing/assembly plants in 33 countries worldwide, we produce and deliver automo-tive seating for all vehicle classes and all major OEMs. From complete seating systems to individual components, our expertise spans every step of the automotive seat making pro-cess. Our integrated, in-house skills allow us to take our products from research and design all the way to engineering and manufacturing – and into more than 25 million vehicles every year. For more information on Adient, please visit adient.com.