Contact
Ulrich Andree
Director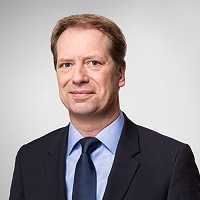 Recaro Automotive Seating supplies custom-designed seats for the 2017 Tour de France
Team Sky opted for a brand-new Ford Focus RS Option Pack featuring seats from Recaro Automotive Seating.
The best materials for the world's most famous cycling race: For their upcoming Tour de France campaign, Team Sky have opted for a brand-new Ford Focus RS Option Pack featuring seats from Recaro Automotive Seating that have been precisely tailored to the needs of the team car crew.
Kirchheim unter Teck, Germany, July 6, 2017 – If, while watching a cycling road race, your eyes have ever strayed from the actual racers to those supporting them in the team cars, you will have noticed that they have a demanding job, too – and that their performance can be the difference between victory and defeat. It is therefore no wonder that the top cycling teams also apply the highest standards when selecting their team cars. The ambitious Team Sky, in its longstanding partnership with Ford of Europe, has chosen the Ford Focus RS as its team car for the 2017 Tour de France. They will be equipped with a Ford Focus RS Option Pack specially configured to the task and boasting customized Recaro seats. With their DNA based in motorsports the "fast" products of the German specialist for sports seats are a perfect match for the team of the three-times Tour de France winner Chris Froome.
"The driver and passenger seats have been exclusively designed and manufactured for this vehicle," explains Markus Kussmaul, executive director of the Adient specialty seating group and responsible for the worldwide business of Recaro Performance Car Seating. "They provide team members with excellent lateral support, while at the same time enabling very rapid entry and exit. They also make it easy for team members to lean out of the car to supply the riders. In short, we've met all of Team Sky's requirements."
Naturally, the covers of the new Focus RS Option Pack seats from Recaro have been impeccably matched to the car and the occasion. In close consultation with Ford and Team Sky, the logos of both companies have been painstakingly embroidered into the covers of all four seats. "The team here at Recaro was responsible for making the required adjustments to the front seats and their colleagues at Adient were responsible for customizing the rear seats," notes Kussmaul. "Not only are the results outstanding; they were realized within a really quick timeframe, since the Team Sky seats, of course, had to be perfectly timed with the vehicle's production. So, a big thank-you to everyone involved for their dedication!"
About Recaro Automotive Seating:
Recaro Automotive Seating is a product group of Adient. At eight locations in Germany, Poland, Slovakia, Japan, Mexico, and the USA, we design, manufacture, and market complete seats representative of our core competencies of design, ergonomics, craftsmanship, robustness, lightweight construction, and first-class workmanship, under the brand name Recaro. Recaro Automotive Seating consists of two units: While Recaro Performance Car Seating offers passenger car seats for OEMs and the aftermarket, Recaro Commercial Vehicle Seating focuses on commercial vehicle seats in the OEM and aftermarket segments.
About Adient:
Adient is a global leader in automotive seating. With 75,000 employees operating 230 manufacturing/assembly plants in 33 countries worldwide, Adient produces and delivers automotive seating for all vehicle classes and all major OEMs. From complete seating systems to individual components, the company's expertise spans every step of the automotive seat-making process. Adient's integrated, in-house skills allow it to take products from research and design all the way to engineering and manufacturing – and into more than 25 million vehicles every year. To learn more, please visit adient.com.
Recaro Automotive Seating supplies custom-designed seats for the 2017 Tour de France(
3

)

For the Tour de France Team Sky opted for a brand-new Ford Focus RS Option Pack featuring seats from Recaro Automotive Seating that were tailored to the needs of the team car crew.