Contact
Ronan Hand
Director, APAC Communications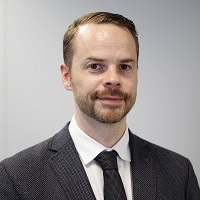 Adient's seating mechanisms joint venture announces plans for a new 90,000 square-meter plant in Changshu China
Global seating supplier to hire 2,000 new employees as it reinforces its vertical integration strategy and footprint expansion in China
SHANGHAI, April 19, 2017 /PRNewswire/ — Adient plc (NYSE: ADNT), the world's leading global automotive seating supplier, today announced plans to open a new 90,000 square meter (970,000 square feet) seating mechanisms plant in Changshu on land of 250,000 square meters (2.7 million square feet), through one of its China joint ventures — Adient Yanfeng Seating Mechanism Co., Ltd. ("AYM").
AYM will transfer current employees from Shanghai and hire local workers to staff the Changshu plant with approximately 2,000 team members. The plant will have special engineering, testing, prototyping and manufacturing capabilities for seating mechanisms, such as tracks, adjusters, latches and related parts. The plant will supply major automakers in China and abroad, including Volkswagen, GM, Ford, BMW, Daimler, SAIC, Mazda, Honda, Great Wall and Chang'an.
"Adient is dedicated to reinforcing vertical integration in core seating mechanisms technologies and providing our customers with state-of-the-art products manufactured locally in China," said Darlene Knight, vice president of Adient China. "With the opening of the new plant in Changshu, Adient plans to further expand our footprint and capacities in China."
AYM plans to start moving production lines and hiring employees later this year with an anticipation of having the plant operational in Q4 2018. AYM will put in additional capabilities and processes as well during the remainder of the year including stamping, electrophoretic painting, welding, fine-blanking, heat treatment and assembly. Terms of the plant construction and investment have not been released by AYM.
"This strategic move and expansion will enable us to generate sustainable growth in seating mechanisms businesses and to strengthen our market leadership in China," said Knight.
As the industry-leading seating mechanisms supplier in China, AYM has full-service, world-class capabilities from product design and development, engineering, prototyping, testing and manufacturing.  [Note to Draft:  We were unable to locate prior disclosure of revenue for this particular China JV.  Consider whether this information would be material and if this press release would be the appropriate place to disclose it for the first time.]
Formed in December 2013, AYM is the 50:50 joint venture between Adient and Yanfeng Automotive Trim Systems Co., Ltd. AYM currently operates its seating mechanisms businesses in a 71,000 square meter (764,237 square feet) campus headquartered in Kangqiao Industry Zone, Shanghai.
About Adient:
Adient is a global leader in automotive seating. With 75,000 employees operating in 230 manufacturing/assembly plants in 33 countries worldwide, we produce and deliver automotive seating for all vehicle classes and all major OEMs. From complete seating systems to individual components, our expertise spans every step of the automotive seat-making process. Our integrated, in-house skills allow us to take our products from research and design all the way to engineering and manufacturing – and into more than 25 million vehicles every year.  For more information on Adient, please visit adient.com.
Cautionary Statement Regarding Forward-Looking Statements:
Adient plc has made statements in this document that are forward-looking and, therefore, are subject to risks and uncertainties. All statements in this document other than statements of historical fact are statements that are, or could be, deemed "forward looking statements" within the meaning of the Private Securities Litigation Reform Act of 1995. In this document, statements regarding Adient's future financial position, sales, costs, earnings, cash flows, other measures of results of operations, capital expenditures or debt levels and plans, objectives, outlook, targets, guidance or goals are forward-looking statements. Words such as "may," "will," "expect," "intend," "estimate," "anticipate," "believe," "should," forecast," "project" or "plan" or terms of similar meaning are also generally intended to identify forward-looking statements. Adient cautions that these statements are subject to numerous important risks, uncertainties, assumptions and other factors, some of which are beyond Adient's control, that could cause Adient's actual results to differ materially from those expressed or implied by such forward-looking statements, including, among others, risks related to: the ability of Adient to meet debt service requirements, the availability and terms of financing, general economic and business conditions, the strength of the U.S. or other economies, automotive vehicle production levels, mix and schedules, energy and commodity prices, the availability of raw materials and component products, currency exchange rates, and cancellation of or changes to commercial arrangements. A detailed discussion of risks related to Adient's business is included in the section entitled "Risk Factors" in Adient's Annual Report on Form 10-K for the fiscal year ended September 30, 2016 filed with the SEC on November 29, 2016 and available at www.sec.gov. Potential investors and others should consider these factors in evaluating the forward-looking statements and should not place undue reliance on such statements. The forward-looking statements included in this document are made only as of the date of this document, unless otherwise specified, and, except as required by law, Adient assumes no obligation, and disclaims any obligation, to update such statements to reflect events or circumstances occurring after the date of this document. In addition, this document includes certain projections provided by Adient with respect to the anticipated future performance of Adient's businesses. Such projections reflect various assumptions of Adient's management concerning the future performance of Adient's businesses, which may or may not prove to be correct. The actual results may vary from the anticipated results and such variations may be material. Adient does not undertake any obligation to update the projections to reflect events or circumstances or changes in expectations after the date of this document or to reflect the occurrence of subsequent events. No representations or warranties are made as to the accuracy or reasonableness of such assumptions or the projections based thereon.
SOURCE Adient plc