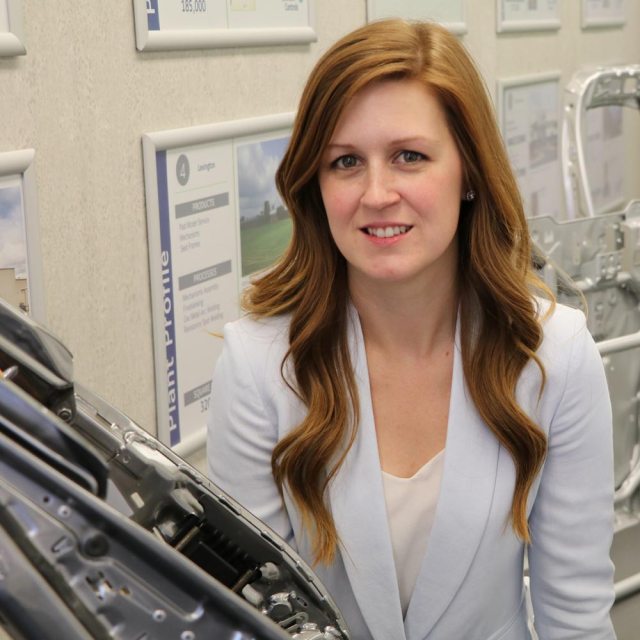 Title: Senior Quality Engineer, Structures and mechanisms
Location: Plymouth, Michigan 
Start date: July 28, 2014
I grew up in Plymouth, Mich., just west of Detroit – the Motor City. Surrounded by friends and family who built their careers in the industry, I was inspired build my own career in automotive. After earning my bachelor's degree in operations management from the University of Dayton, I spent another five years away from home – working, traveling and growing through real-world, hands-on experiences.
These types of experiences are exactly what attracted me to Adient. Every day, I have the chance to diagnose and solve real product issues – work that ultimately makes a difference in the lives of both our customers and our end-consumers.
As a senior quality engineer, I make sure that Adient produces nothing less than the absolute best seating systems and components in the business. It's my job to review every part and piece for quality – taking into account our customers' preferences and priorities. I work with OEMs and suppliers. I'm on the front lines. And, ultimately, I strive to keep our company moving forward – and set even higher standards for the industry.
What I do is definitely rewarding. But who I work with – that's the real benefit. At Adient, I'm surrounded by talented colleagues who guide me and help me grow. These employees are why Adient is a powerhouse in the automotive industry. And in southeast Michigan, Adient is also an important presence in the community, supporting education and working with those who are less fortunate. Our community initiatives change lives right here in my hometown – and they're another reason why I know I chose the right company.