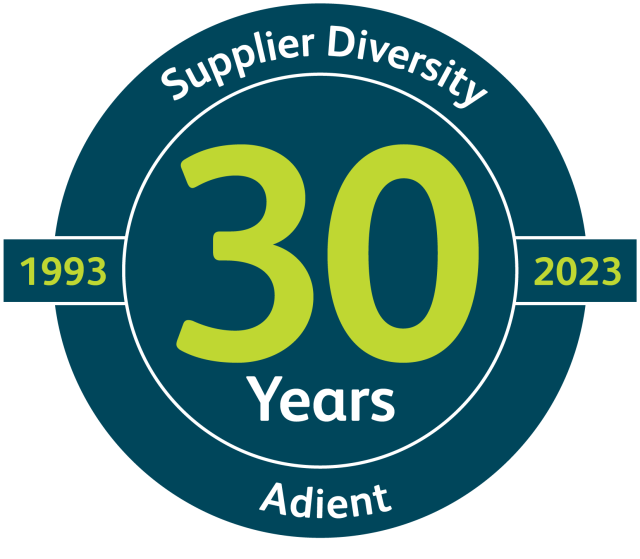 At Adient, we know that by positively contributing to our communities, we are also building a stronger organization. Engaging with certified, diverse-owned companies has been a cornerstone of our business since 1993 and is evident in our track record of exceeding $1 billion in diverse spending annually.
Our ongoing relationships with diverse suppliers are imperative to our success, strengthening our capabilities and enabling innovation across our supply chain. And when we partner with diverse-owned businesses, we promote economic growth — both in the automotive seating industry and throughout our communities.
Click here to read our statement of commitment to global supplier diversity and business development.